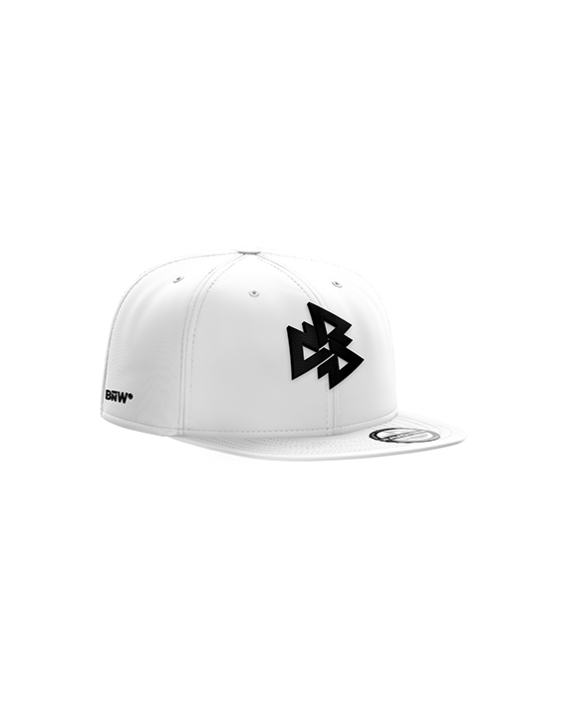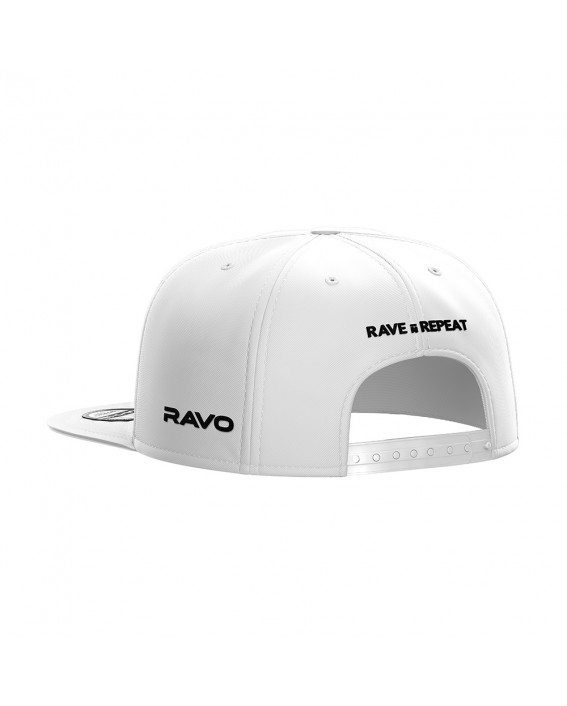 RAVE ɴ̅ REPEAT Snapback - WHITE
more details
Beat the Heat and party all day with the BnW Ravo Snapback baseball cap. It's stylish yet minimalistic. Perfect to pair with a casual outfit on a hot sunny day or just to look super cool wearing it! Its unisex and adjustable design makes it perfect choice for all gender and head sizes. Get yours now and be part of the Ravo-lution!
·        Unisex
·        Adjustable fit
Material: 100% Cotton
Low crown
Unstructured relaxed fit
Curved bill
Adjustable hook and loop fastener strap
One size fits most
Raised embroidered graphics
Six panel construction with eyelets
The Quick Clean 
Here's how to wash a baseball cap if it just needs an easy refresh. 
1. Fill a clean sink or a basin with cool water and add a drop or two of mild laundry detergent. Dunk the hat and agitate the water to create some suds. 
2. Let the hat soak for 5 to 10 minutes. 
3. Remove the hat and rinse it thoroughly with cool water. Gently squeeze excess water out of the hat, but avoid twisting the brim, which can bend it out of shape. Use a clean towel to pat down the hat. Either hang up the hat or reshape the hat and set it on a towel to dry. 
The Deep Clean 
Here's how to make a sweat-stained baseball cap look brand new. 
1. Before you get started, put on gloves. Fill a clean sink or basin with cool water, then add a color-safe oxygen bleach, such as OxiClean, as directed. 
2. To target specific stains, dip the hat into the water, then apply a dab of detergent to the spot. You can use a soft toothbrush to gently scrub the area. 
3. Let the hat soak in the Oxiclean solution for about one hour. Check the hat, and you should be able to see if the stains have been removed. 
4. Rinse the hat in cool, clean water. Then follow step three above to reshape and dry the hat.